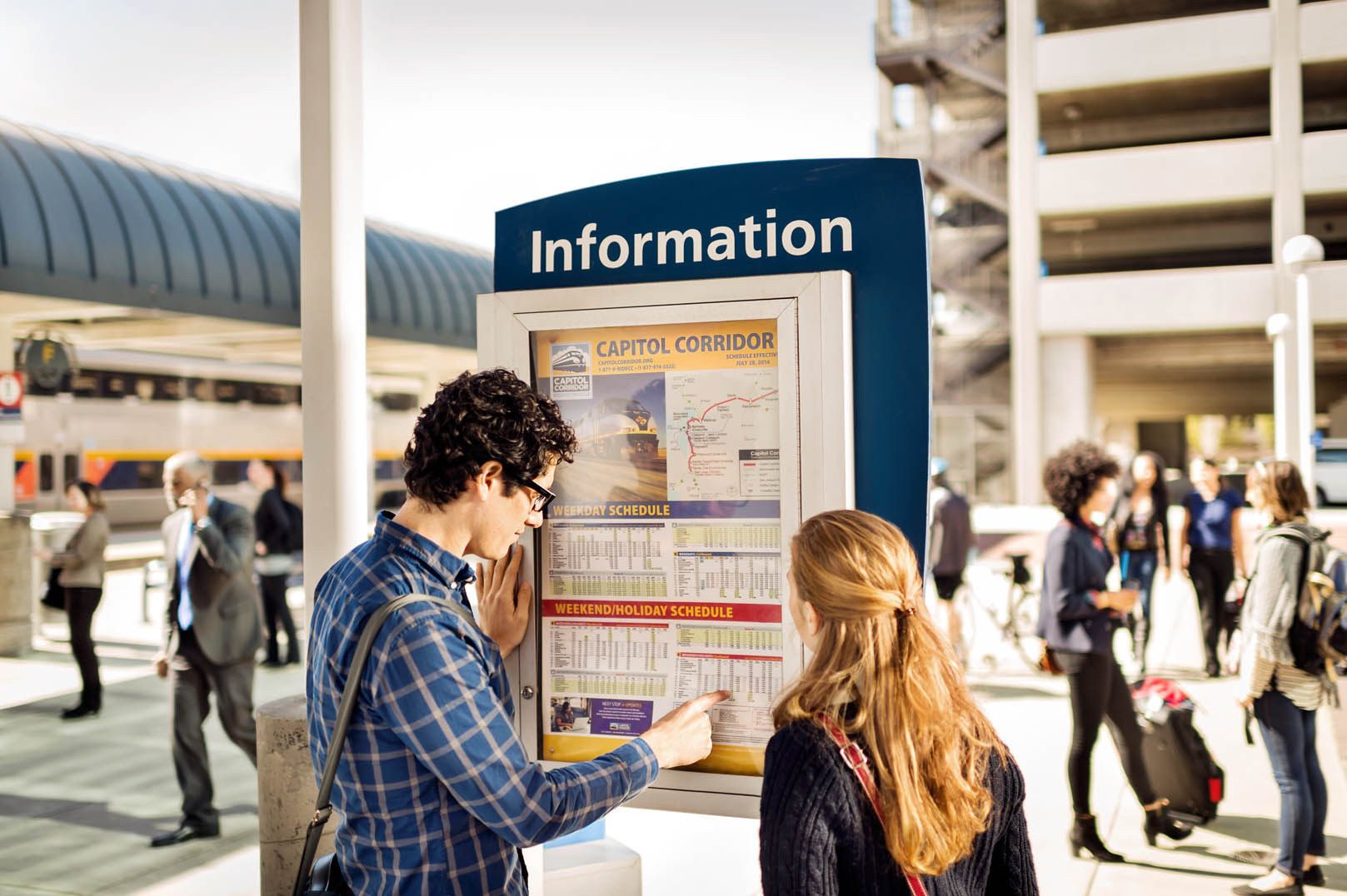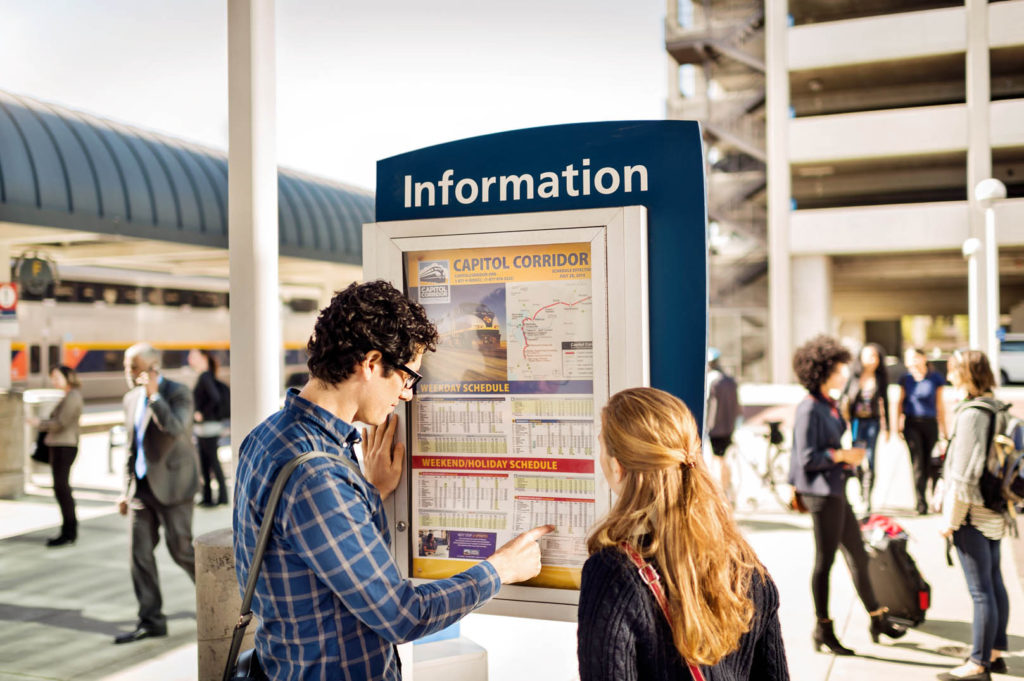 On Monday, August 22, 2016, the Capitol Corridor will introduce a new schedule with significant modifications to train and bus service. This is Capitol Corridor's first major schedule change since 2006. We designed the new schedule to achieve the following goals: 1) Meet the increasing demand for service during the weekday morning and afternoon peak commute hours; 2) offer greater trip frequency during popular weekend travel periods; 3) provide later evening trains out of Sacramento on weekdays and weekends; and 4) restore select bus trips between Emeryville and San Francisco. Capitol Corridor was able to adjust the train schedules and bus routes without incurring additional costs by using the existing fleets more efficiently based on the analysis of ridership data collected over the past four years.
Find links to the new train and bus schedules here. Following are highlights of the changes:
Train Service:
Extension of westbound Train 525 from Sacramento beyond Oakland Coliseum to San Jose, as well as all intermediary stations. This additional train will increase the number of morning peak trains to San Jose from three to four.
Westbound Train 535 to terminate of at Oakland Jack London Square instead of San Jose.
Elimination of eastbound Train 526 and westbound Train 533 between Oakland Coliseum and Sacramento.
New early evening weekday service added from Oakland Jack London Square and San Francisco/Emeryville to Sacramento (including all intermediate stops). This new train (with connecting bus service from San Francisco) is scheduled between existing trains 542 and 544 and will depart Oakland and Emeryville at 6:10pm and 6:20pm respectively.
New late-night, weekday and weekend westbound departures from Sacramento to Oakland Jack London Square departing at 10pm and 10:30pm respectively. This will be helpful to passengers attending some events at the new Golden One Center opening in Fall 2017.
Connecting Bus Service:
Return of non-stop connecting bus service between Emeryville and the San Francisco Financial District/Hyatt stop for trains 521, 523, 525, 527, and 545.
New weekend/holiday bus connections to the San Francisco Shopping Center stop from Train 729 out of Auburn and returning to Auburn-bound Train 742.
New weekday connecting bus from Pier 39 departing at 5:50pm to Train 546 (7:05pm departure from Emeryville). This will be helpful to passengers who want to spend a full day at Fisherman's Wharf.
New weekend/holiday connecting bus from Pier 39 at 6:45pm, connecting to Train 744.