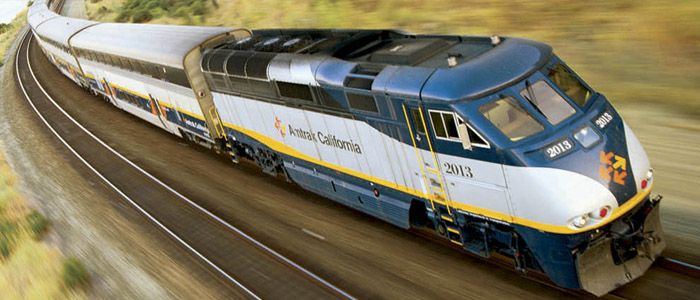 Did you know that you can earn Amtrak Guest Rewards points when you travel on the Capitol Corridor?
Each $ spent on Amtrak travel is worth 2 points…and rewards for one-way train travel start at only 800 points*.
There are so many partners in the program to earn and redeem points – within Northern California and worldwide. These include top hotels as well as retail and dining partners and more.   
To learn more and sign up for free, visit amtrakguestrewards.com
Capitol Corridor loves its riders
We at the Capitol Corridor appreciate your business and hope you have a relaxing journey!
"Cappy hour"– Several times a year, the Capitol Corridor hosts a celebration for our most loyal riders in the Café Car. Our Cappy Hour is from 4pm to 8pm on rotating weekdays and features discounted drinks, complimentary snacks, and even free giveaways. One recent Cappy Hour event featured live onboard jazz entertainment, courtesy of our partners at the San Jose Jazz Festival. Stay tuned for the next Cappy Hour event!