New Year, New Deal: Buy One, Get One Free!

Happy 2017 to all of our loyal riders and readers of CC Rail Mail! To celebrate the New Year, we've got an amazing new fare deal to make travel on the Capitol Corridor even more fun – BOGO Saturdays. Buy one ticket for travel on any Saturday between now and July 1, and get one companion fare FREE. That's right, a free companion fare every Saturday through July! Think of all the exciting places you can go along the Capitol Corridor – from Old Sacramento or Great America with the kids, to shopping with your BFF in Berkeley, a night on the town in San Francisco, or exciting sports and entertainment events all along the route. Book online today and see where BOGO Saturdays can take you in 2017!
---
Win VIP Tickets and Meet and Greet for the Harlem Globetrotters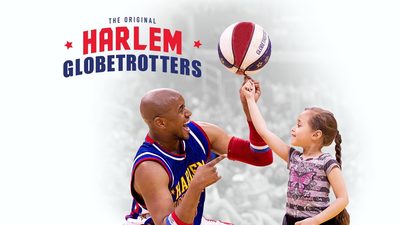 The Harlem Globetrotters are back in town this January, and we're giving away four VIP Tickets, including a Pre-Game Meet and Greet with the team for the Saturday, January 21, 7pm show at the Oracle Arena in Oakland! Visit our Facebook page before Noon PST on Thursday, January 12, for your chance to experience the Globetrotters' basketball wizardry. We'll pick and contact the winner by Friday, January 13.
---
Restaurant Week Coming to Oakland in January

Oakland Restaurant Week, presented by American Express is the perfect opportunity to experience the trendy culinary scene everyone is talking about. For 11 days (January 19—29, 2017), more than 100 Oakland restaurants will offer special prix-fixe lunch and/or dinner menus at $20, $30, $40, and $50 price points. That's two weekends of awesome deals to feed your inner foodie, and many restaurants are easy to get to from the Capitol Corridor's Oakland Jack London Square Station. Want to make a night out of it? Check out the Restaurant Week hotel specials!  For menus and reservations, visit www.oaklandrestaurantweek.org.
---
Dates Announced for Business Plan Public Workshops
As we do every year around this time, the Capitol Corridor Joint Powers Authority staff will hold public workshops to review the draft FY2017-18 – FY2018-19 Business Plan during the week of January 23, 2017. Workshops will be held on board late afternoon/evening trains and one workshop will be held in Oakland. The draft Business Plan will be available for review and comment by January 18; however, the schedule of public workshops is now on our website.
Rider Tip: Stay Safe in 2017

With the start of a fresh new year, it's the perfect time for some train safety reminders. When you're at the station remember to watch for moving vehicles on the station platforms, wait behind the yellow line until your train comes to a complete stop, keep children close to you at all times, and refrain from smoking inside stations or on the platform. Prior to boarding and exiting the train, make sure your train has come to a complete stop, avoid blocking a wheelchair ramp, and if you're traveling with your bike, board onto the bike storage car marked with the bicycle decal. For more helpful safety tips, visit the Safety and Security page of our website. Here's to a happy and safe 2017!