Now Available: 25% Discount on Travel to Raiders Home Game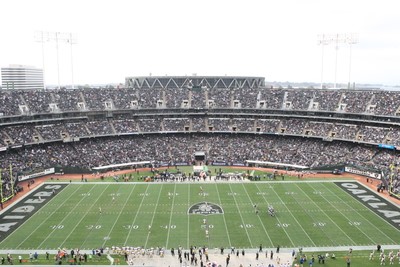 Oakland Raiders fans, take the train to the game! The Coliseum Station is located right next to the stadium, making it the most convenient and enjoyable way to get to the game. Plus, you can save 25% on travel when you take the Capitol Corridor to see the silver and black in action. Grab a snack on the way there – the Café Car offers a wide variety of light meals and beverages, including beer, wine, and spirits so you can start the tailgate early!
---
With Our New Ad Campaign, "Every Ride Has a Story"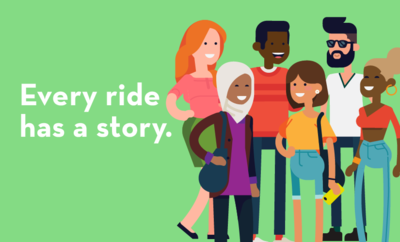 This month, we're launching a new advertising campaign to give the Capitol Corridor a fresh, fun look and feel. It's called "Every Ride Has a Story", and while it is aimed at getting new people to hop aboard the Capitol Corridor, it's also about everyone who already uses our service. The Capitol Corridor can take you to some fantastic places, but what sets us apart (in our humble opinion) is how enjoyable the ride can be. "Every Ride Has a Story" is all about the stories and memories you can make with loved ones while you're on the train and when you get to your destination. Be on the lookout for our colorful campaign characters – you'll see them on billboards along I-80, on various social media and digital properties, and in Sacramento, you'll hear us on the radio. Coming soon, we'll also be launching an "Every Ride Has a Story" web page featuring real stories from our riders, so stay tuned!
---
Senior Midweek 50% Off Deal Ends August 31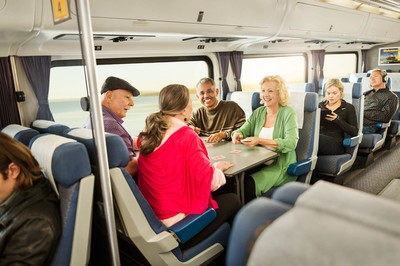 Take out your calendars because now is the perfect time to plan a midweek getaway! On August 31, our 50% Off Midweek fare discount ends, leaving just a couple of weeks to save big on travel. On Tuesdays, Wednesdays, and Thursdays, riders 62 and over will get 50% off the regular adult fare for travel along the Capitol Corridor. Whether you're heading to a show in San Francisco, shopping in Berkeley or San Jose, or spending the day in Old Sacramento with the grandkids, the Capitol Corridor is a convenient and relaxing way to go. Book your Senior Midweek savings today!
---
Register before August 24 for the Giant Race SF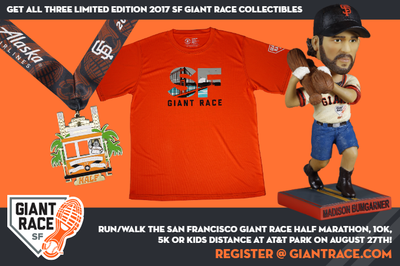 Experience crossing the finish line inside AT&T Park by running or walking the 8th Annual San Francisco Giant Race Half Marathon, 10K, 5K, Kids Race, and Family Relay on Sunday, August 27 starting at 7am! Register by Thursday, August 24 to receive all three limited edition 2017 San Francisco Giant Race collectibles, including a shirt, finisher medal, and exclusive runner bobble head featuring a San Francisco Giants baseball player. Haven't run it yet? Well, 2017 is the perfect year to try it out! If you're coming from the San Jose or Sacramento areas and plan to make a weekend of it by staying in San Francisco, be sure to avoid traffic and ride to San Francisco on the Capitol Corridor the night before with our Take 5 Weekend Deal.
---
Share Your Input at the Sacramento Station Master Plan Workshop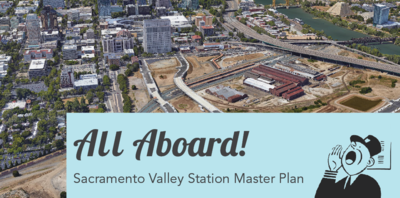 The City of Sacramento wants to know what you think about the Sacramento Valley Station Master Plan. On Friday, August 25, there will be a Master Plan pop-up workshop at the station from 4:30 to 6:30pm. Community members are invited to preview design concepts for the station area and provide their input. Can't make it to the pop-up? You can watch an informational video and share your thoughts online through Wednesday, August 30.
---
NextMuni Survey
Do you ride Muni when you're in San Francisco and use NextMuni real-time transit arrival information on Muni shelters or online? If so, Muni would like to hear from you as they work to improve convenience for travelers and create the next generation of Muni customer communications. Please take a moment to complete their NextMuni survey. The survey is also available in Spanish and Chinese.