$5 Weekend Fares Are Back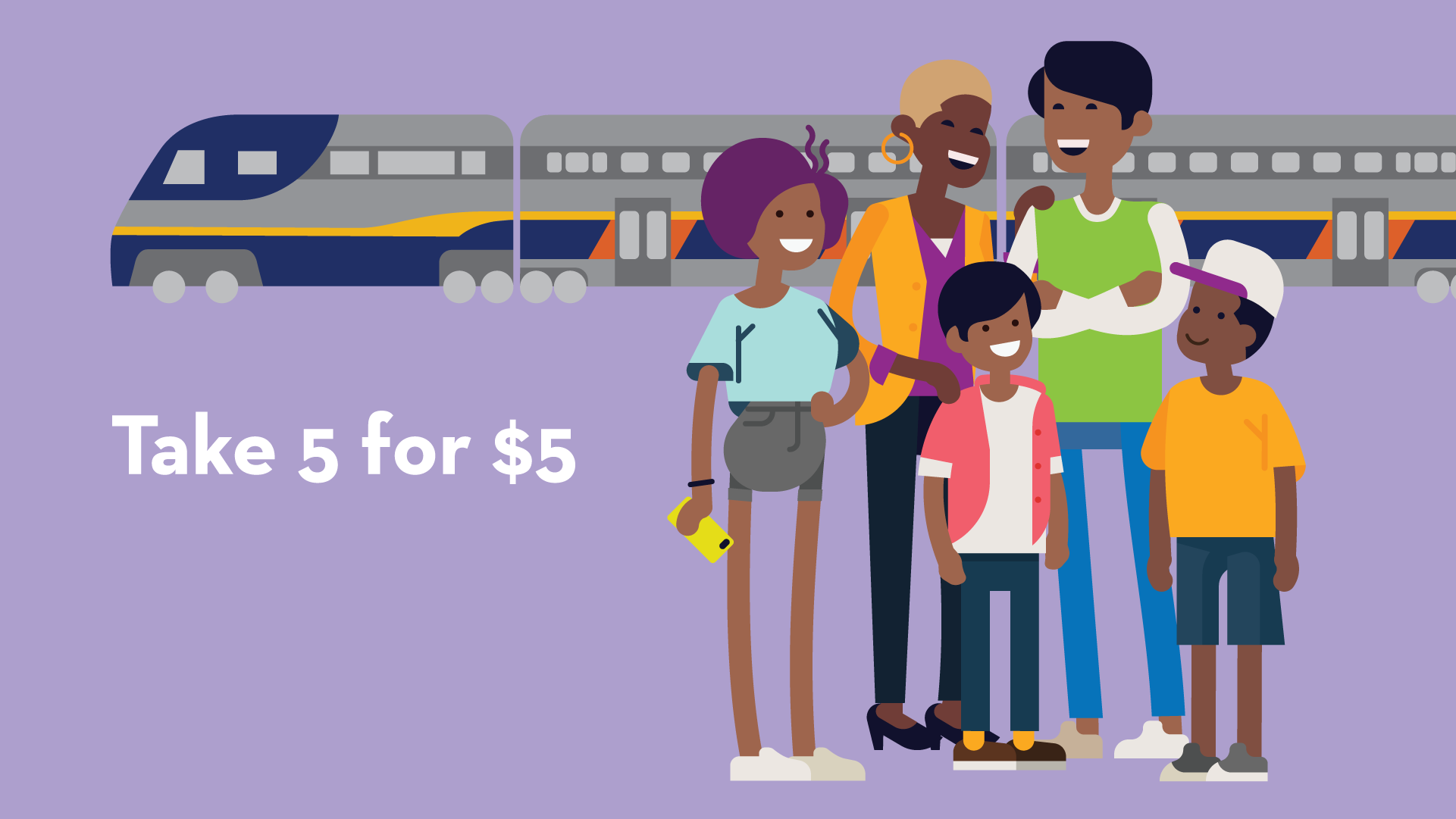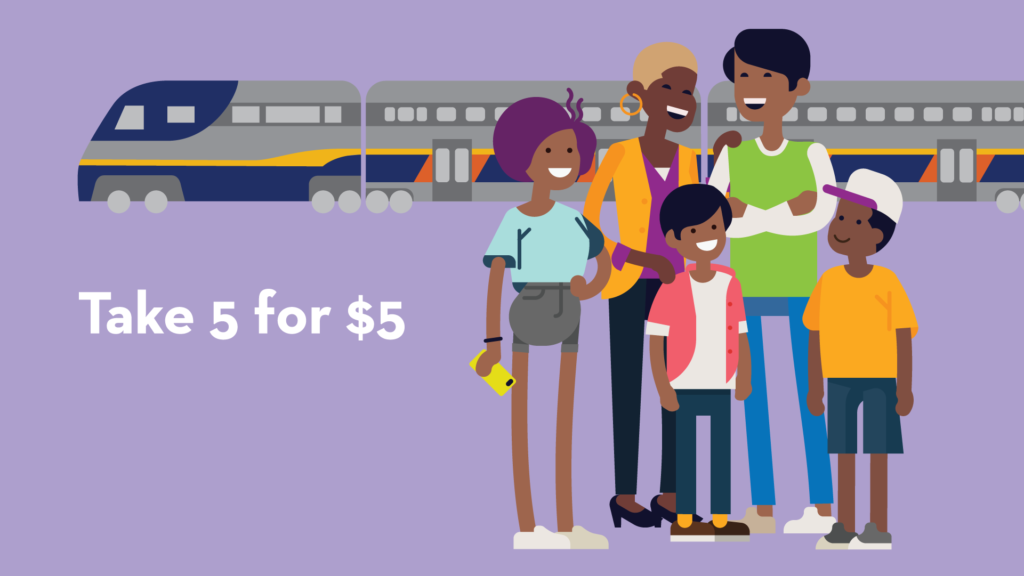 Our gift to you this holiday season . . . the Take 5 for $5 fare deal is now available for travel on weekends and holiday Mondays. Buy one full-fare ticket and bring up to 5 companions for $5 each person, each way!
---
Schedule Fun Into Your December Calendar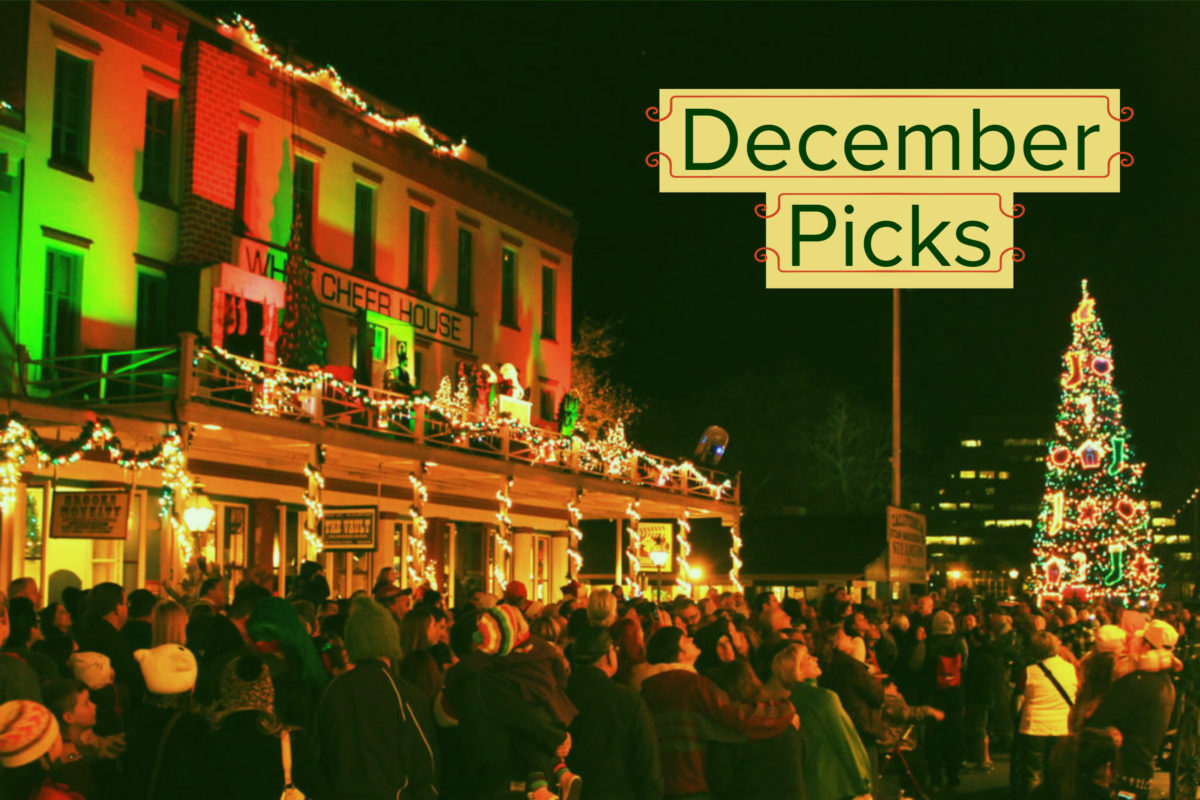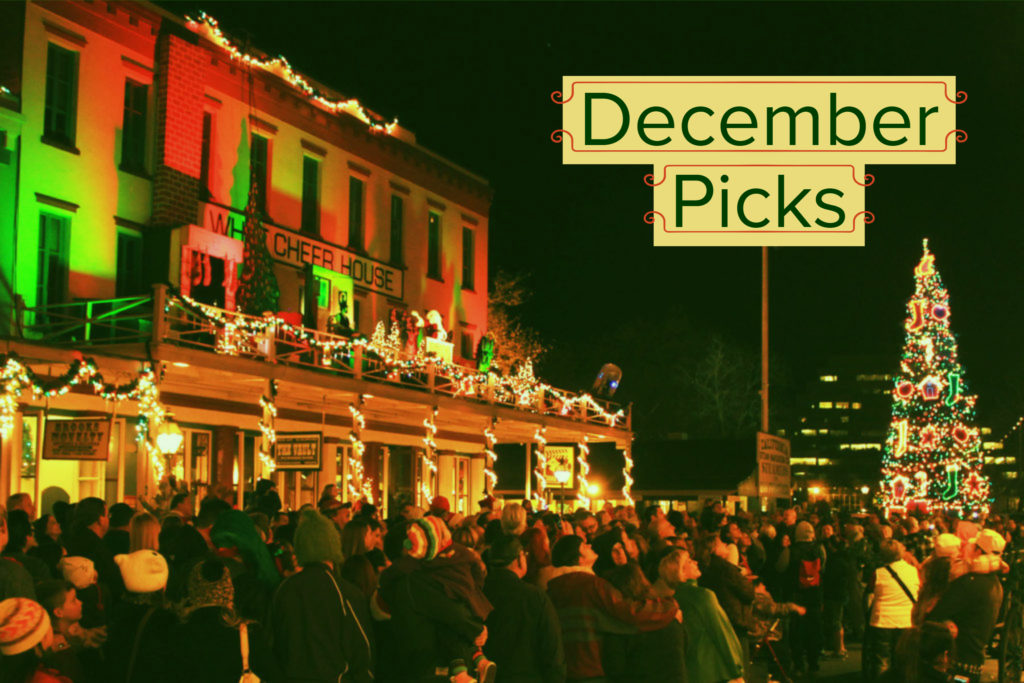 December may be almost half over, but there's still plenty of festive enjoyment to be found along the Capitol Corridor! Check out our December Picks for ways to have a jolly ole' time between now and the New Year.
---
Find the Perfect Holiday Gift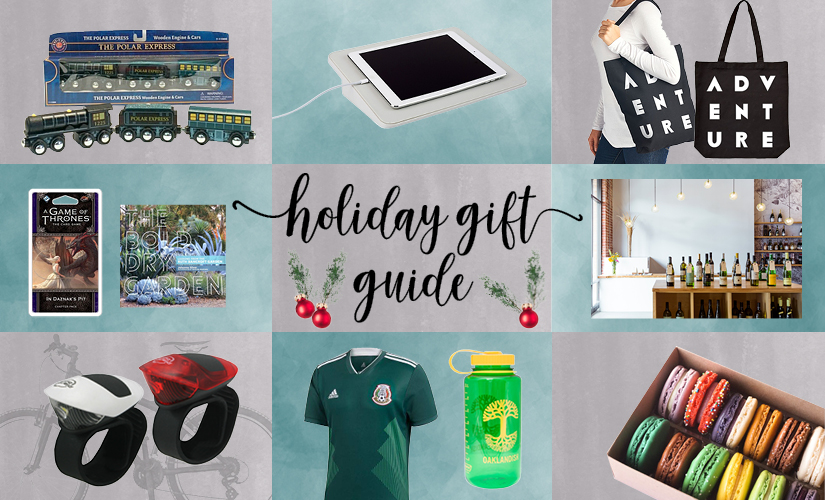 Still have last-minute gifts to pick out? With our holiday gift guide, let us help you make shopping a breeze. You'll find perfect (and portable) presents at local businesses within walking distance of our stations!