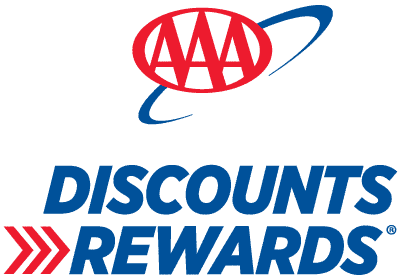 Passengers who take advantage of Amtrak's AAA 10% national discount, please be advised that this discount will be eliminated on Thursday, February 15, 2018. Thursday will be the last day to book travel using the AAA discount.
In the interest of preserving this valuable discount for our riders, the Capitol Corridor, together with Amtrak's other intercity routes in California – the San Joaquins and the Pacific Surfliner – are working with California's two AAA clubs to establish a special California AAA discount, which would also be 10%.
We are planning to have this discount available by the end of March 2018, if not sooner. While the discount will be the same as AAA's national discount, AAA members will access the California AAA discount differently, most likely with a Promotion Code instead of the current "AAA Adult" pull down in the booking widget. The AAA discount will only be available on the Capitol Corridor, the San Joaquins, and the Pacific Surfliner; it will not be good on long-distance Amtrak routes that travel through California, such as the Coast Starlight or Zephyr.
We apologize for this inconvenience. Please stay tuned as we work to establish this new California discount for AAA members!
PLEASE NOTE: The elimination of the AAA discount is part of a larger tariff change being implemented by Amtrak at the national level. Earlier this year, Amtrak eliminated the Student discount, and reduced the Senior and Passenger with Disability discounts. In response, the Capitol Corridor, the San Joaquins, and the Pacific Surfliner introduced California Everyday Discounts to preserve these savings for riders. Please read our news story from early January to learn more about this change and visit our Everyday Discounts page to find out how to take advantage of California Everyday Discounts, which will soon include AAA California.