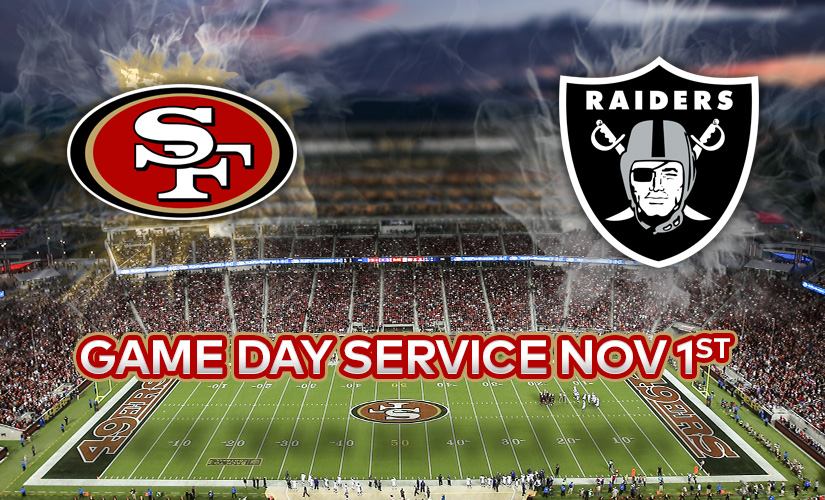 On Thursday, November 1, 2018, the Capitol Corridor will adjust the schedule of its last eastbound train originating from San Jose to accommodate football fans attending the San Francisco 49ers versus Oakland Raiders game being held at Levi's Stadium. The stadium is an easy, 5-minute walk from the train station, and kickoff is at 5:20pm.

Train 548 Rescheduled for Later Departure
Train 548 has been rescheduled to depart approximately one hour and 15 minutes later at all stops between San Jose and Sacramento. Train 548 will depart the Santa Clara-Great America Station at 8:45pm, instead of 7:28pm, and it will arrive in Sacramento at 11:46pm instead of 10:29pm. Train 548 will not wait beyond the 8:45pm rescheduled departure time should the game run late.
Save with Friends & Family!
Going with others to the game? Regardless of which team you're all rooting for, everyone can save big (and start the tailgate early!) with the Capitol Corridor's Friends & Family deal. Buy one full-fare ticket and bring up to five companions for 50% off.