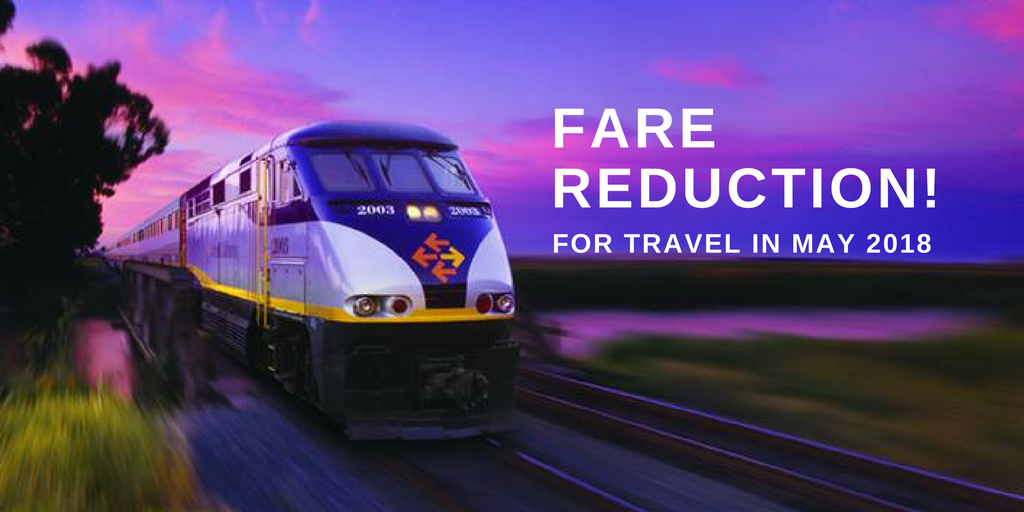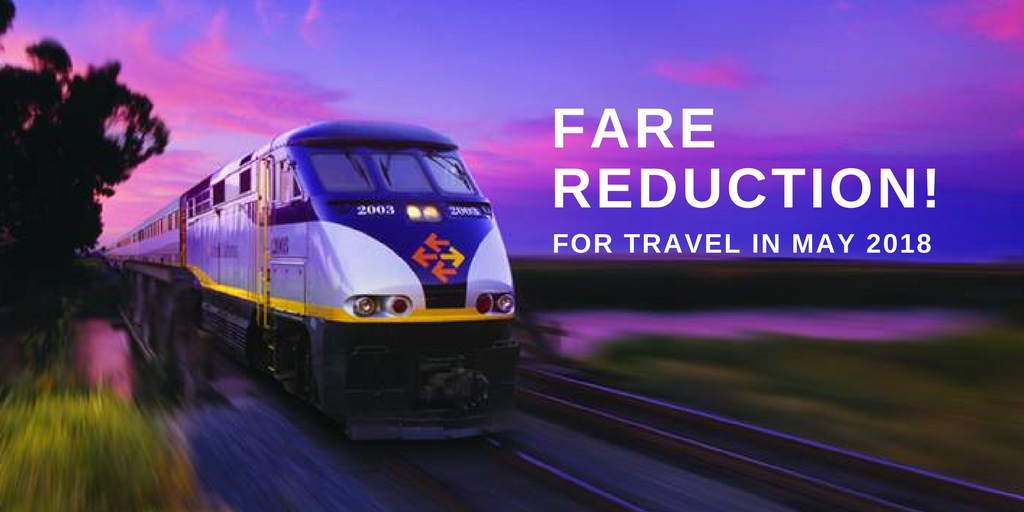 As we promised in our Managing Director's Message to Riders earlier this month, the Capitol Corridor is offering a temporary reduction in fares of approximately 10% on all tickets for travel during the month of May 2018 to compensate riders for the severe delays over the past several months. While this fare reduction does not in any way diminish our commitment to fixing the underlying causes of our recent decline in on-time performance, it is a token of our appreciation for your continued patronage. Following are a few details about the fare reduction:
The reduced fare is now available for the purchase of all ticket types – One-way/Round-trip, 10-Ride, and Monthly. There is no need to input a "Promo Code", and you will not see a "Promo Applied" message with your trip selections.
Monthly ticket riders will receive the 10% reduction on monthly ticket purchases through Tuesday, May 15, which is the last day to purchase a May ticket. Monthly tickets purchased after May 15 will be charged the regular monthly fare.
For 10-Ride tickets, travel must begin anytime between May 1 and May 31, but may extend beyond May to accommodate the 45-day window you have to use the ticket's 10 rides.
The special pricing is valid on all trains between Auburn and San Jose, including the transbay bus connections and the entire thruway network – from Sparks, South Lake Tahoe, and Redding, all the way south to Santa Barbara.
The Tickets page on our website has been updated to reflect this special temporary pricing for May, but also includes the regular fares for all ticket types.
Thank you again for your continued support and for riding the Capitol Corridor. We look forward to welcoming you on board!