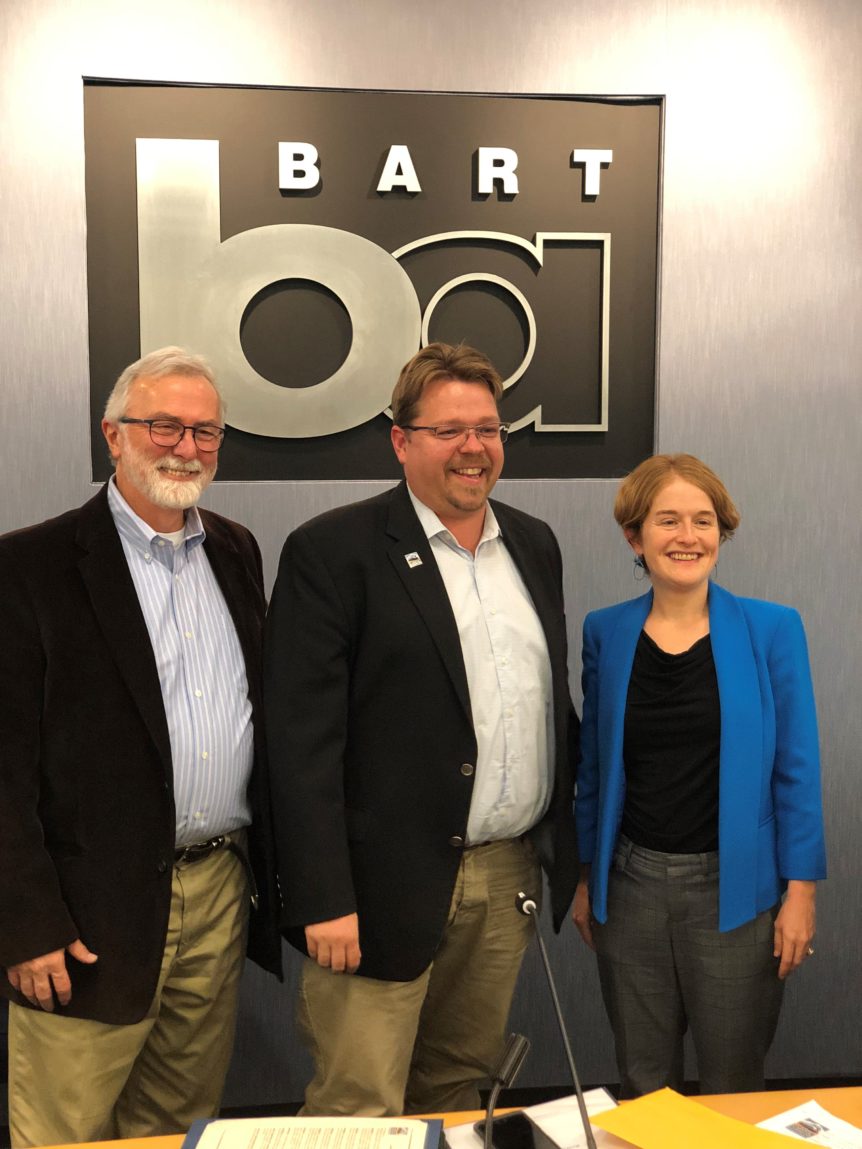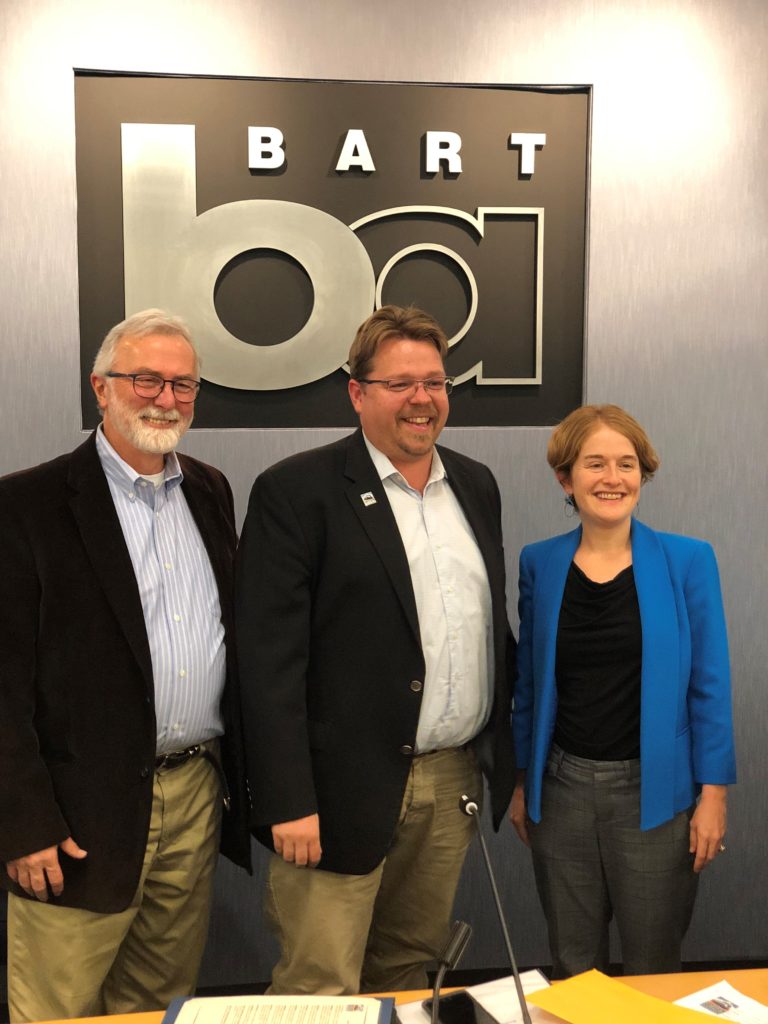 The Capitol Corridor Joint Powers Authority (CCJPA) Board of Directors elected Rebecca Saltzman as Chair, and Don Saylor as Vice Chair. They assumed their leadership role on February 13, 2019, at the CCJPA Board meeting in Suisun, California. Saltzman and Saylor will each serve two-year terms in these roles.
Saltzman, who has served on the CCJPA Board since January 2014, is also Vice President of the Board for Bay Area Rapid Transit (BART). "I'd like to extend my thanks to outgoing Chair Lucas Frerichs for his leadership over the past two years." Saltzman rides the Capitol Corridor service frequently and often advocates for interagency collaborations to improve service to passengers. Her guidance helped in the installation of the award-winning Richmond "Courtesy Light" which alerts Capitol Corridor conductors on eastbound trains to incoming Northbound BART trains, allowing passengers to make their connections and avoid waiting for later Capitol Corridor trains. Chair Saltzman has spent the past two decades as a public transit and policy advocate, coalition builder, organizer, and manager with local, state, and national issue-based organizations.
CCJPA's new Vice Chair, Don Saylor, of Yolo County, has served on the CCJPA Board since September 2016. Don Saylor's professional public service career spans nearly 40 years, including 20 years elected in office, administrative, planning and analytical positions in local government and both the legislative and executive branches of California state government.
Along with these changes, the CCJPA Board welcomed three new members: Mark Foley, BART Board Director for District 2 of Contra Costa County, Kerri Howell of Sacramento Regional Transit, and Janice Li; BART Board Director for District 8 of San Francisco County. These new members replace outgoing members Joel Keller, Jeff Harris, and Nicholas Josefowitz, respectively.
About the Capitol Corridor Joint Powers Authority®
The Capitol Corridor Joint Powers Authority (CCJPA) is the managing body of the Capitol Corridor. The Capitol Corridor is an intercity rail service connecting the most economically vibrant urban centers in the Northern California megaregion – from the Sacramento capital, to the tech hub of Silicon Valley, and including San Francisco, Oakland, and Berkeley. With a Café Car and free wi-fi on board, Capitol Corridor trains provide a convenient, reliable, and comfortable alternative to the congested I-80, I-680, and I-880 freeways for both work and leisure travelers. For details about the Capitol Corridor, visit www.capitolcorridor.org.