Capitol Corridor Celebrates 25 Years of Connecting Northern California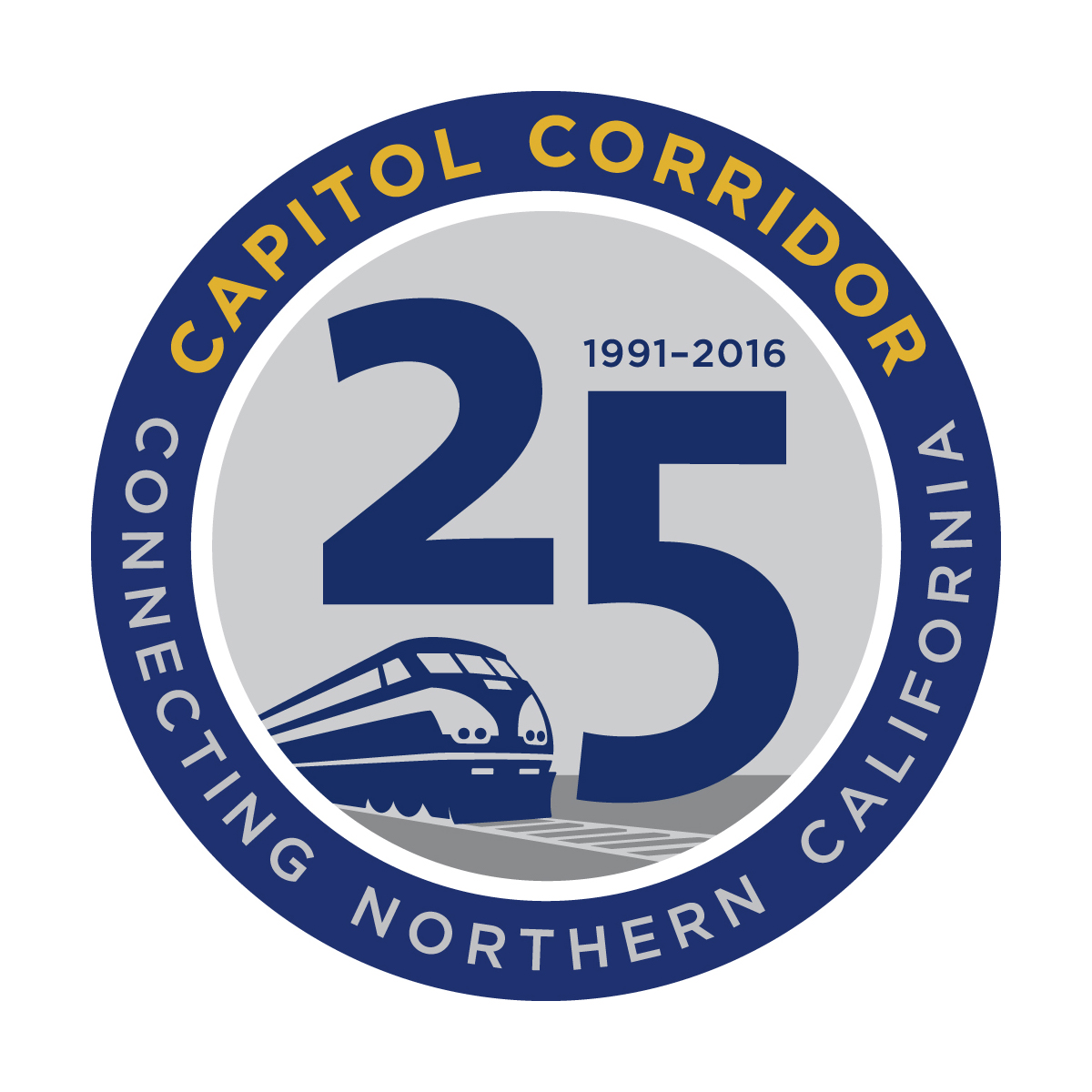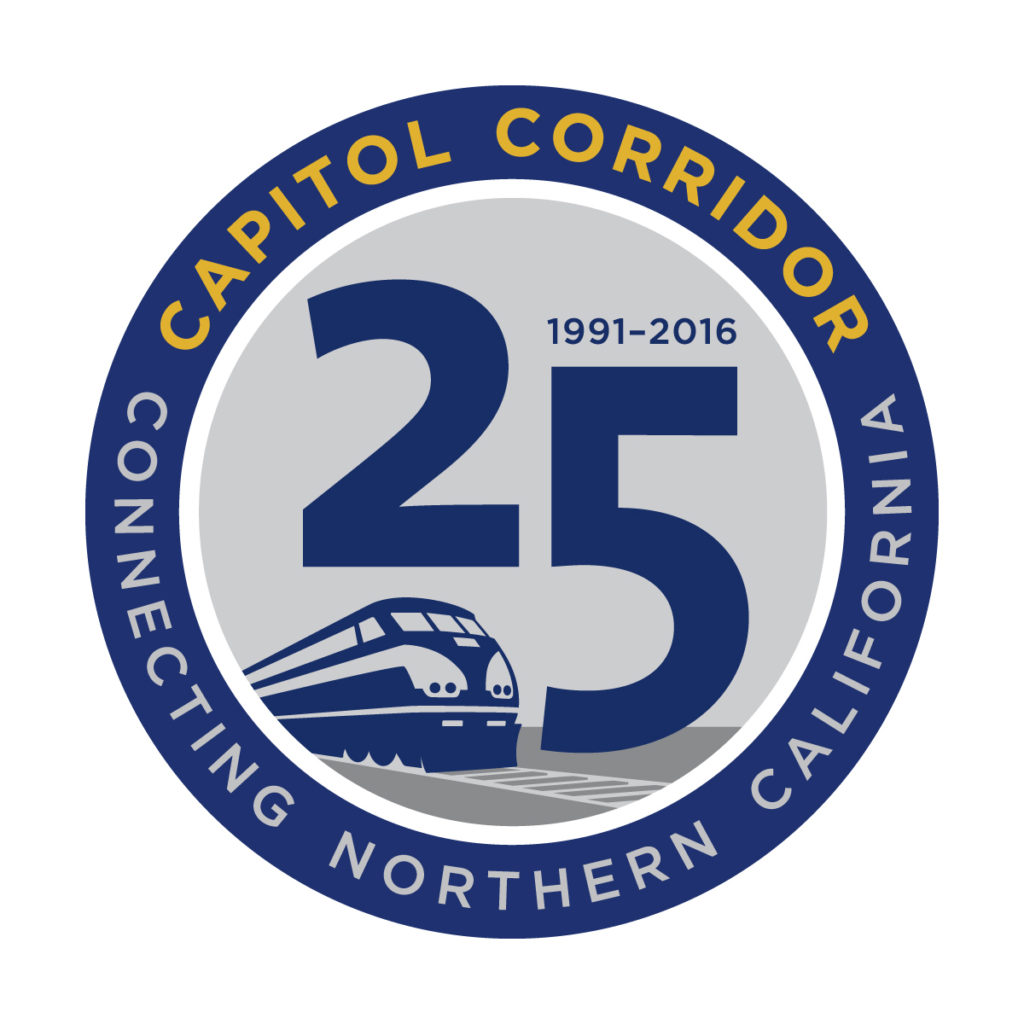 This December, Capitol Corridor celebrates 25 years of connecting Northern California. While there are many people and organizations that have been instrumental in making our rail service one of the best in the nation, we especially want to thank our riders for their loyal patronage over the years. To celebrate our Silver Anniversary, we created a video featuring actual riders talking about why they love taking the Capitol Corridor, as well as a special 25th Anniversary page on our website that highlights Capitol Corridor milestones over the past quarter century. You can also read about our 25th anniversary celebration event held on December 6, 2016, at the California State Railroad Museum in Sacramento.
From the Blog: Holiday Gift Guide for Train Travelers

Still looking for holiday gift ideas? We've compiled a gift guide on our blog featuring items train travelers will surely appreciate – whether they're nature lovers, shutterbugs, bookworms, or techies. Check out the gift guide to finish up your holiday shopping, or drop some hints by sharing with your friends and family. Happy Holidays!
Bike eLockers Installed at Emeryville and Davis Stations
We've got great news for bicyclists! Two more Capitol Corridor stations now offer BikeLink eLockers. In December, Emeryville and Davis joined Suisun/Fairfield, Richmond, Berkeley, Oakland Coliseum, and Fremont to offer eLockers for passengers who want to ride their bike to a Capitol Corridor station and leave it there rather than bring it on the train. eLockers are secure and fully-enclosed to protect your bike from would-be thieves and the elements. To use a BikeLink eLocker, you must purchase an eLocker card, available for $20 in the Café Car of most Capitol Corridor trains, online at www.bikelink.org, or at designated retailers found on the BikeLink website. You will be charged $.05 per hour to use an eLocker, and you can add value easily onto the card at www.bikelink.org. We expect to install eLockers in early 2017 at the Auburn, Roseville, Sacramento, and Hayward stations, and by summer 2017 at Oakland Jack London Square and Santa Clara/Great America.
Take Capitol Corridor to See The Lion King Through December 31

Disney's The Lion King is still playing at the SHN Orpheum Theatre, but not for long! You have until December 31, 2016, to experience the awe-inspiring visual artistry, the unforgettable music, and the uniquely theatrical storytelling of this beloved Broadway spectacular. Book tickets to the show now before it ends! To get there, take the Capitol Corridor train to the Richmond Station or the Oakland Coliseum Station, and then take BART to the Civic Center BART station, which is right in front of the theatre. We sell discounted BART tickets in the Café Car ($8 for a $10 ticket). For more information about Disney's The Lion King, visit shnsf.com.
Possible Delays to/from San Jose Through December 21
Through December 21, some Capitol Corridor trains traveling to and from San Jose are experiencing delays between 10 and 20 minutes due to construction related to Capitol Corridor's Travel Time Savings Project in the South Bay.
While this track work is being done at night, Union Pacific Railroad requires that trains operating in the project area slow down to speeds of no more than 30 miles per hour, resulting in approximately 10-minute delays. Some trains are being delayed an additional five to 10 minutes (for a potential maximum delay of 20 minutes) due to Caltrain traffic approaching and coming from the San Jose Diridon Station. We apologize for the inconvenience and thank you for your patience.